The most epic and longest running of all the Delusion plays, The Blue Blade led guests on an adventure of a lifetime.
Present Day. Los Angeles.
The world has become erratic since the theft of the Blue Blade; an artifact of unknown origin rumored to give its owner the power to tear through the fabric of space and time. Once held by the Safeguard Society, an elite group of historians, the blade was stolen by Professor Evelyn Lowell… one of their own.
Evelyn went underground and unlocked the mysteries of the blade. For years she ran a black market, amassing wealth by taking clients to other eras. But as prying eyes grew near, she disappeared. Rumored to be protected by a shadowy cult.
The fate of time and space hang in the balance as Evelyn and the blade slip further away. As a sign of desperation, the Safeguard Society look to you, their most promising initiates, to track down Evelyn and the blade.
There have been no leads. Until tonight.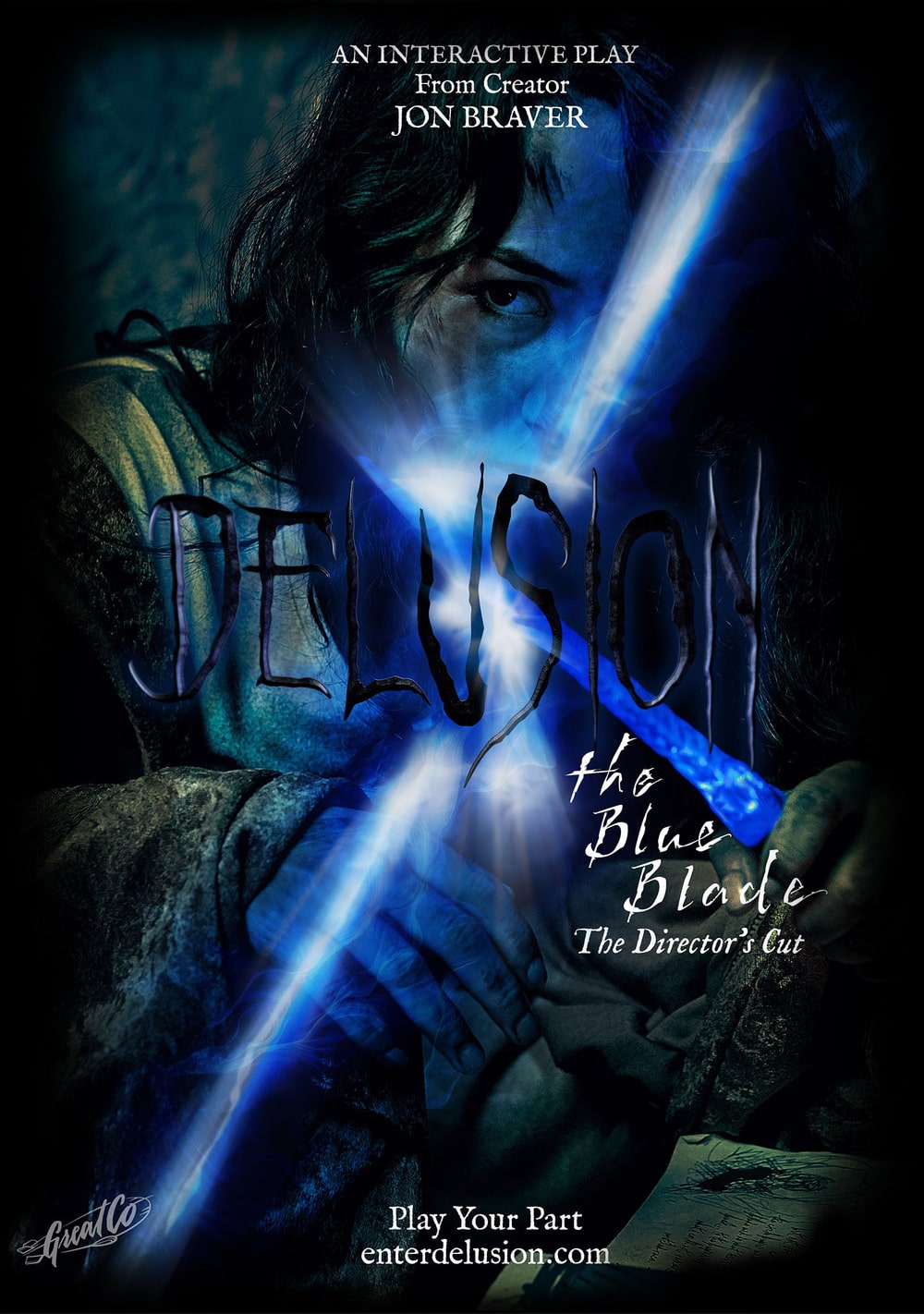 Watch the full trailer for the live play!
Written and Directed by Jon Braver

Produced by Jackie Kreterfield, Niyia Mack and Carl Choi

Creative Supervisor/Assistant Director Victor Mathieu

Production Design by Kevin Williams

Lighting Design by Ian Momii

Sound Design by Katie Jost, Jon Braver & Victor Mathieu

Costume Design by Cat Elrod

SFX Makeup by Marina Mestaz