THE EPIC HAUNTED TALE HAS ARRIVED FOR ALL SCREENS!
During the 1940's in the American South the reclusive author Elena Fitzgerald built a zealous following with her Stygian Ascent series; an epic of dark fantasy following the life of young Mary on a quest to be rejoined with her mother. To the larger world, Miss Fitzgerald was a beloved novelist, yet to Daniel and Virginia, she was everything. They've wept over the lives and deaths of her characters. They've dreamt of walking in her world. A world now out of reach as Elena went missing before the 5th and supposedly final book was written.
For years there was no sign of Elena. In its place rumors of madness, murder, and something otherworldly persisted. Most of Elena's fans quietly mourned the loss of a finale yet Daniel and Virginia refused to let go. The worlds, characters and stories must continue. Thus, the two decide that Elena needs their help to finish what she started. To close the chapter on a world left untended. Leaving their grim reality behind, the two begin their search.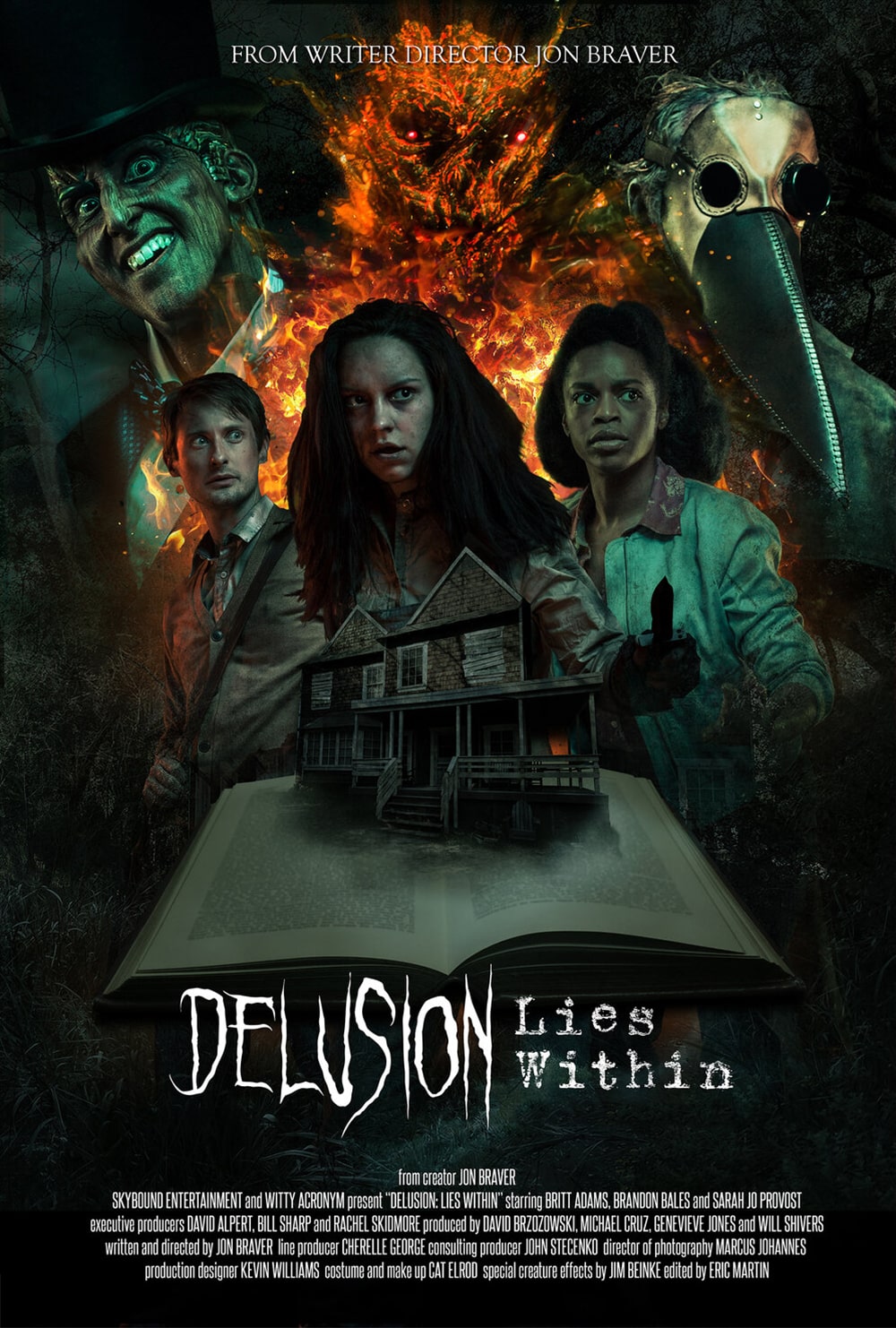 Skybound Entertainment and Witty Acronym Present "Delusion: Lies Within"

Written and Directed by Jon Braver

Based on a Play Written by Jon Braver & Peter Cameron

Starring Britt Adams, Brandon Bales and Sarah Jo Provost

Producers David Alpert, Bill Sharp and Rachel Skidmore

Produced by David Brzozowski, Michael Cruz, Genevieve Jones and Will Shivers

Director of Photography Marcus Johannes

Production Designer Kevin Williams

Consulting Producer John Stecenko

Costume and Make-Up by Cat Elrod

Special Creature Effects by Jim Beinke

Original Score by Siddartha Barnhoorn

Edited by Eric Martin